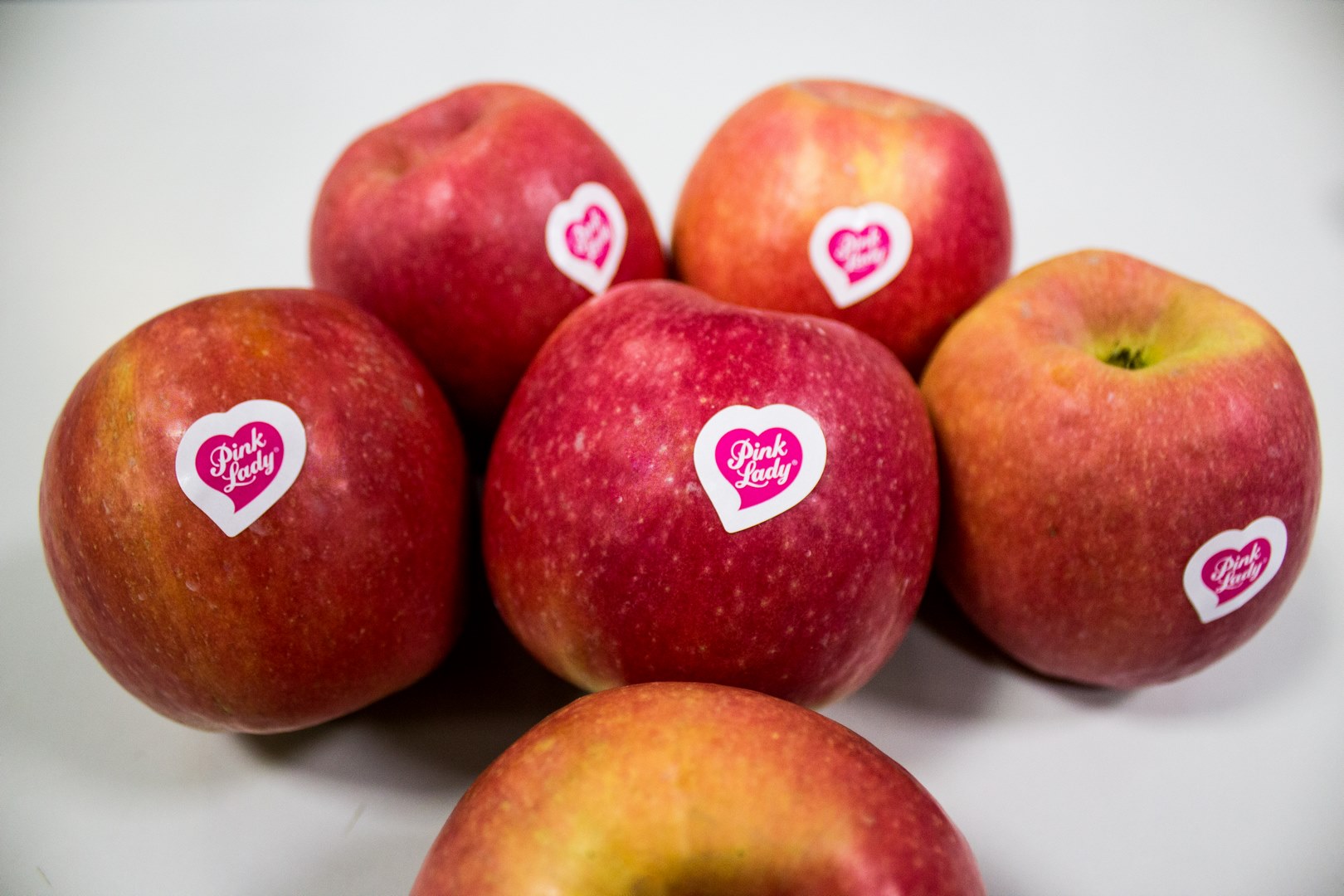 Pink Lady®
The jewel of our assortment is the Pink Lady® We are the only Russian company licensed to manufacture and sell these products.
Go to the site
VARIETY DESCRIPTION
The Pink Lady apple is the result of a selection of the best Cripps Pink cpvr, Rosy Glow cpvr or Sekzie cpvr apples.
PERFECT BALANCE BETWEEN
SWEETNESS AND TARTNESS
A PERFECT COMBINATION OF HONEY,
VANILLA, ROSE, AND SPICE
USEFUL PROPERTIES
An ally for your health and well-being
The Pink Lady® apple is not only a flavor sensation, but it also has vitality and remarkable nutrients.
Vitamin C
An apple contains 4% vitamins and minerals and provides the recommended daily allowance of vitamin C.
Antioxidants
They limit cell aging and reduce vascular permeability.
REDUCED RISK OF CARDIOVASCULAR DISEASE
Water
Pink Lady® apples contain 80% water.
Fibers
Pectin, one of the fibers found in apples, improves the quality of intestinal flora.
INCREASED INTESTINAL COMFORT
VARIETY CHARACTERISTICS
The Pink Lady® apples must meet specifications based on objective criteria that guarantee optimum quality.
SUGAR CONTENT
A source of intense fragrance
HARDNESS
For a crispy texture
COLOR INTENSITY
Proof of maximum exposure to sunlight
ASPECT
No significant defects